HUMAN PERFORMANCE CLASSES
High Intensity Interval Training, a combination of strength and cardio interval training programmed for maximal caloric burn.
M / W / F
5:30 AM, NOON, 5:45 PM
(No 5:45 PM class on Friday)
Utilizing barbells, dumbbells, and experienced programming to get jacked!
M / T / W / TH
5:30 AM, NOON, 5:45 PM
"Be driven by progress not perfection."
~ Coach K
ONE ON ONE PERSONAL TRAINING. ONE HOUR PER SESSION. YOUR COACH WILL LEAD YOU THROUGH A WORKOUT FOR THE DAY, CHECK IN ON NUTRITION AND RECOVERY HABITS, AND PROVIDE FEEDBACK TO KEEP YOU ON TRACK TOWARDS YOUR GOALS.
PERSONAL TRAINING
ATHLETIC DEVELOPMENT OF FUNDAMENTALS IN STRENGTH, SPEED AND POWER FOR YOUTH.
YOUTH ATHLETE CLASSES
UNLIMITED COMPREHENSIVE TRAINING AND RECOVERY. INCLUDING SPORTS MASSAGE, AND OR FLOAT TANK, BIOMECHANICS ANALYSIS, SPORTS PSYCHOLOGY, MENTAL CONDITIONING, AND NUTRITIONAL SUPPLEMENTATION.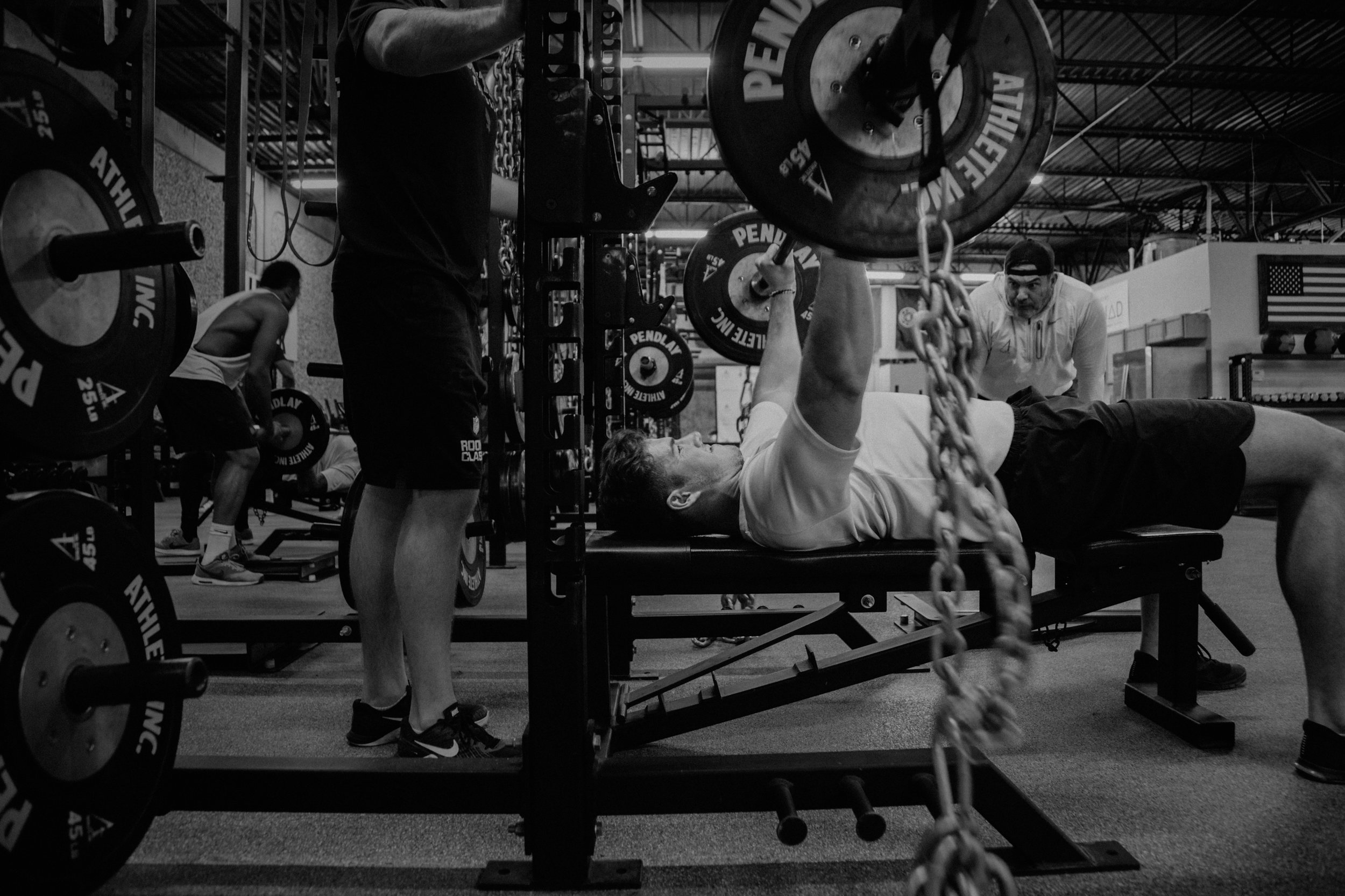 Only 7 left!
2019 Athlete Inc T-Shirts
Super soft with water based discharge ink screen printing for superior breathability.
$25